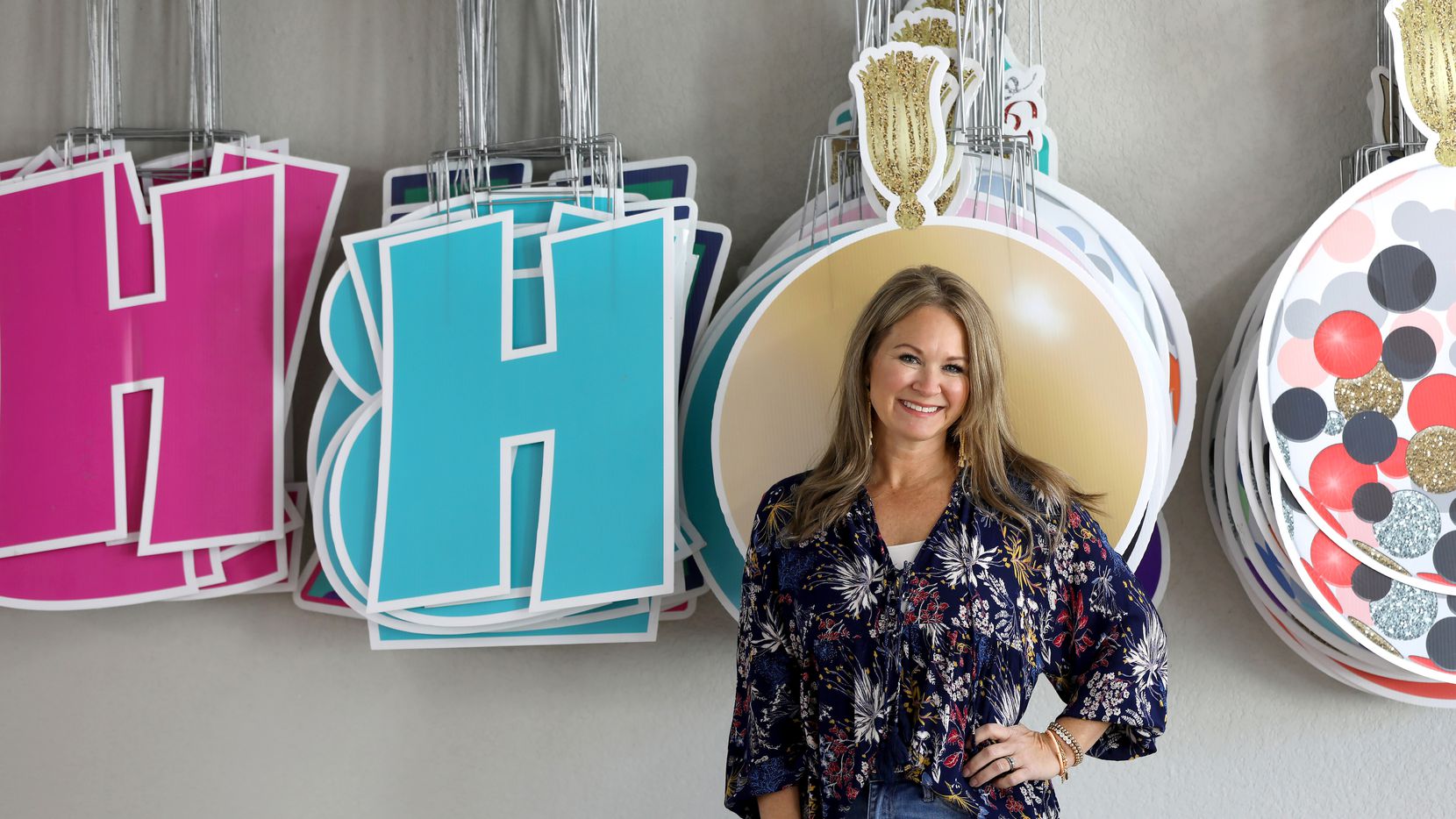 19 Dec

There's a North Texan behind the explosion in those big yard celebration displays
Stacey Hess is CEO of Celina-based SG Yard Greetings, also known as Sign Gypsies, which started in her garage and is now the largest yard display company in the U.S.
By Maria Halkias
7:00 AM on Dec 17, 2021
It's not well known, but those big, fun yard displays that regularly sprouted up on lawns across the U.S. as pandemic birthdays and graduations morphed into drive-by affairs were invented in McKinney.
In 2014, Stacey Hess founded the celebratory yard sign industry. After five growth-propelled moves, starting with the first one out of her family's McKinney garage and a couple more spaces without air conditioning, Hess' SG Yard Greetings, originally known as Sign Gypsies, has moved into a permanent headquarters and warehouse in Celina.
Like many new ideas, this one originated with a mother of small children who needed a flexible job to make "a little extra money."
"I wanted to be able to buy jeans and get my hair highlighted without my husband asking me the cost," she said. Hess, whose background is in interior design, said she was scrolling through social media and saw a yard decorated with raccoons and tombstones for an over-the-hill birthday. "It was one of my first inspirations," she said. And it's when she decided she could do better than that.
A "party here" yard sign on a stick and a tombstone wasn't new, but her displays were, and they caught on quickly. Her first customers were family members.