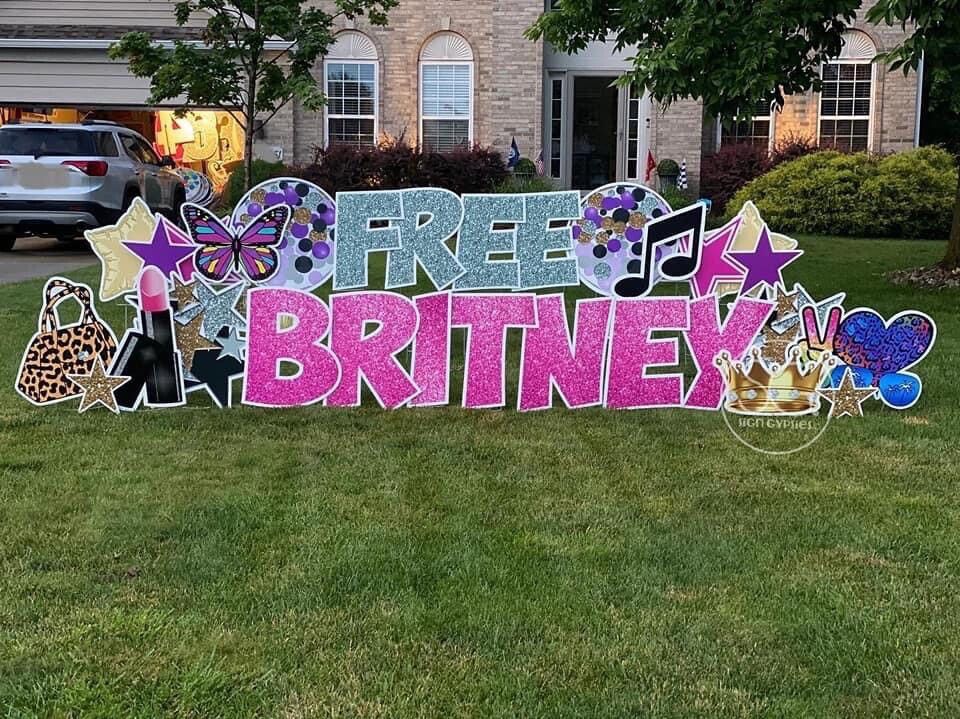 17 Dec

5 memorable yard signs from Celina-based SG Yard Greetings' portfolio
CEO Stacey Hess requires her franchisees in 49 states and 19 in Canada to 'keep it classy.'
By Maria Halkias
9:00 AM on Dec 17, 2021
SG Yard Greetings CEO Stacey Hess created celebratory sign displays in 2014, and now it's a niche in the elaborate party business. We asked Hess to tell us her favorite sign from the seven years she's been in business. She came up with a few:
A "Free Britney" display that went viral on social media last summer.
A Thanksgiving display with a turkey telling Santa, "Hold on fatboy, it's my turn!"
"Peace on Earth," a forever favorite.
An "I'm back" display proclaiming the return of the Elf on the Shelf.
"You've been booed" paired with a big "Boo" for a clever Halloween greeting.